Ukraine: Daily Briefing
September 19, 2017, 5 PM Kyiv time
Ukrainian soldiers observe their sectors of fire while conducting a field training exercise during Exercise Rapid Trident 17. Photo – US Army Europe
1. Russian Invasion of Ukraine
The General Staff of Ukraine's Armed Forces reported at 12:30 PM Kyiv time that in the last 24 hours, no Ukrainian soldiers were killed and three Ukrainian soldiers were wounded in action. Towards Donetsk, Russian-terrorist forces fired on Ukrainian positions near Horlivka. On the Kamyanka-Pisky line, Russian-terrorist forces shelled Ukrainian positions with mortars. Towards Mariupol, Russian-terrorist forces fired on Ukrainian positions near Novomykhailivka, Vodyane and Shyrokyne. Towards Luhansk, Russian-terrorist forces fired on Ukrainian positions near Novotoshkivsk and the Bakhmut highway.
2. US Senate authorizes $500 million in security assistance to Ukraine as part of 2018 National Defense Authorization Act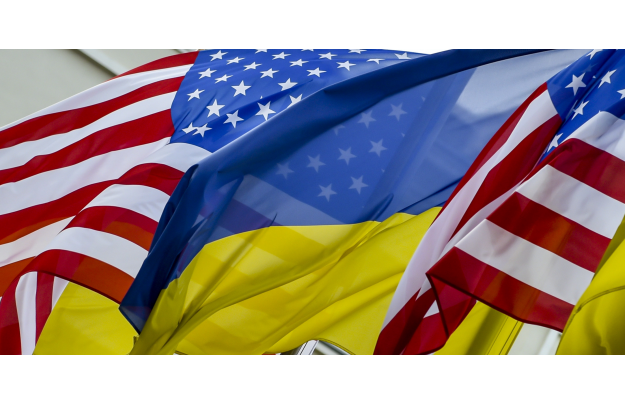 The US Senate, as part of the FY 2018 National Defense Authorization Act (NDAA) "authorized $500 million in security assistance, including lethal and non-lethal equipment, training, and technical assistance. For the first time, the amendment authorizes assistance to bolster Ukraine's naval capabilities, which were severely degraded following Russia's seizure of Crimea.
           The amendment also conditions U.S. aid on progress towards key reforms including instituting civilian control of the military, cooperation and coordination with Ukrainian parliamentary efforts to exercise oversight of the Ministry of Defense and military forces, and improvements in sustainment capabilities, inventory management, and security of sensitive foreign technologies."
           Following the Senate's adoption, US Senator Rob Portman (R-OH) stated, "There is longstanding bipartisan agreement on the policy tools that the United States should utilize as part of its comprehensive strategy to support Ukraine, deter future aggression against our allies and interests, and uphold the fundamental principles of the U.S.-led international system that Russia's actions ultimately threaten. Now, the United States Senate is taking a critical step forward in its support for Ukraine.
           As Russian aggression in eastern Ukraine persists, and as it continues to utilize hybrid warfare techniques such as propaganda and disinformation, it is critical that the U.S. and NATO provide the sustained economic, political, and military support necessary to allow Ukraine to secure its democratic future. An independent Ukraine is critical not just to Eastern Europe, but it also impacts broader U.S. interests in the region and beyond."
3. "Court" in Russian-occupied Crimea demands 3-year suspended sentence for journalist over criticism of Russia's annexation of Crimea
The Kharkiv Human Rights Protection Group (KHPG) reported, "The prosecution in Russian-occupied Crimea has demanded a three-year suspended sentence for Mykola Semena, the 67-year-old journalist on trial for expressing his opinion – and the position of international treaties which Russia remains a party to. De facto prosecutor Svetlana Petrovna Budinskaya also proposed to ban Semena from engaging in any public activities for three years.
           The only 'good' news is that the sentence demanded is much less than the five-year real sentence which the charges could carry.  In such political cases, there is effectively no likelihood of an acquittal.
           Semena is one of three people charged under a new article of the Russian criminal code which came into force in May 2014, and has, as feared, been used  against people who express the same position on Crimea as that held by the UN General Assembly, all international treaties and organizations.  Semena, Crimean Tatar leader Ilmi Umerov and Crimean Tatar activist Suleyman Kadyrov are all accused under Article 280.1 of Russia's Criminal Code of having made 'public calls to action aimed at violating Russia's territorial integrity.'
          The charge is surreal, since the so-called 'territorial integrity' in question is, in fact, the result of Russia's land-grab which has been condemned by UN, EU, OSCE, all democratic countries and confirmed as occupation by the International Criminal Court.  The men all expressed the position on territorial borders which the Russian Federation agreed to uphold in multiple international agreements that it has not withdrawn from.
         As Semena rightly noted in court on September 18, Russia's 'law' which purportedly including Crimea and Sevastopol within the Russian Federation is in violation of Russia's own Constitution and laws. […] The verdict is due on September 22."
The full report from KHPG is available 
HERE
4. Ukrainian Simulation Centre opens at Yavoriv
US Army Europe reported, "Ukraine's Minister of Defence and General of the Army, Stepan Poltorak; California National Guard's Brig. Gen. Kelly Fisher; and many other international military delegates gathered around the Simulation Centre to officially open the new training facility as part of Rapid Trident 17 Sept. 15, 2017.
           During the two-week training exercise, the Simulation Centre will house a multinational, brigade-level, computer-assisted command-post exercise integrated with a battalion-level field training exercise and platoon-level situational training exercises. Formally opening this advanced training facility will allow participating nations to execute a variety of multifaceted training to increase unit readiness. […] This year's exercise will focus on defensive operations while validating the third rotation of Ukrainian soldiers participating in the training under the Joint Multinational Training Group-Ukraine program.
Following the cutting of the ribbon and a tour of the facility, the opening ceremony ended with soldiers from Canada, Lithuania, Poland, Ukraine and the United States receiving awards from Ukraine's Minister of Defence for their outstanding achievements while supporting the JMTG-U program. […]
           The first combat scenario opened with an intense convoy ambush by Ukraine's special forces assets that ended with an aerial evacuation. Following the initial demonstration, the large crowd of distinguished visitors relocated and viewed an assault on an enemy position, and vehicle decontamination procedures that culminated with a Ukraine soldiers defending and counter-attacking opposition forces. […]
           These scenarios showcased the combat capabilities that Ukrainian forces have trained on at Yavoriv Combat Training Center, with the support of Partnership for Peace nations and several NATO member nations."