UCC Congratulates and Welcomes Canada's new Ambassador to Ukraine
20 September, 2014 – Winnipeg – The Ukrainian Canadian Congress congratulates His Excellency, Mr. Roman Waschuk on his appointment as the new Ambassador of Canada to Ukraine.
"On behalf of the Ukrainian Canadian community, it is my pleasure to wholeheartedly welcome Ambassador Waschuk on the occasion of his appointment," stated Paul Grod, National President of the Ukrainian Canadian Congress. "Today, as Ukraine faces Russian aggression, we are pleased that Canada continues to appoint such capable Ambassadors to Ukraine. We look forward to working with Ambassador Waschuk as Canada and our community continues to support the people of Ukraine in defending their independence and territorial integrity. I have known Ambassador Waschuk professionally for many years and I am certain that he will represent Canada effectively and honourably."
Ambassador Waschuk began his career with the Department of External Affairs in 1987. He has served in several posts, and since 2011 has been Canada's ambassador to Serbia, with concurrent accreditation to Macedonia and Montenegro.
The UCC congratulates Ambassador Troy Lulashnyk, who has served as Canada's ambassador to Ukraine since 2011 for his excellent work and dedicated service. "It was our distinct pleasure to work with Ambassador Lulashnyk over the last three years," stated Grod. "Ambassador Lulashnyk represented Canada with distinction and devotion during a very difficult period in Ukraine's history. On behalf of the Ukrainian Canadian community, I wish Ambassador Lulashnyk and his family health, happiness, and successes in their future endeavors."
Government of Canada news release
http://www.international.gc.ca/media/aff/news-communiques/2014/09/19b.aspx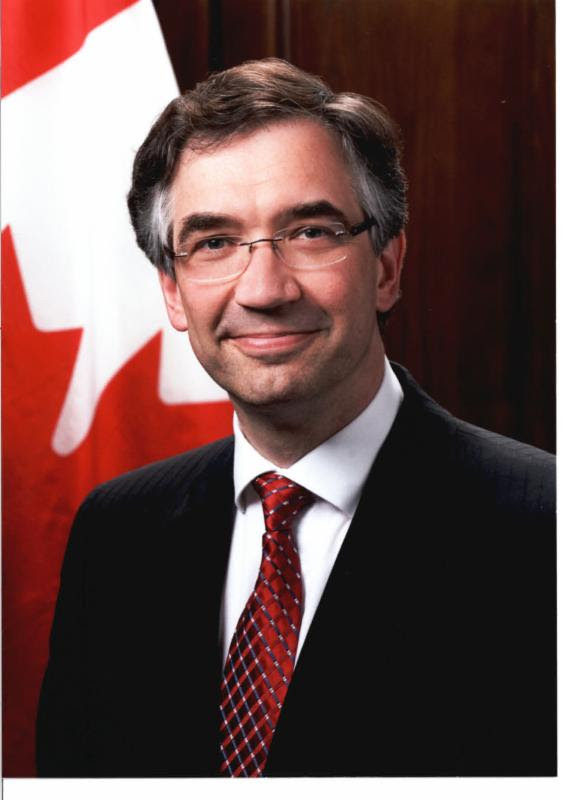 Ambassador Waschuk
Конґрес Українців Канади вітає нового Посла Канади в Україні
20-го вересня, 2014 – Вінніпег – Конґрес Українців Канади (Конґрес) вітає Його Високоповажність, пана Роман Ващука, з нагоди його призначенням Послом Канади в Україні.
"Від імені українсько-кандаської громади, для мене велика приємність щиро привітати Посла Ващука з нагоди його призначення, " заявив Павло Ґрод, Національний Президент Конґресу Українців Канади. "Сьогодні, коли Україна стикається з вторгенням з боку Російської Федерації, ми раді, що Канада продовжує призначати таких здібних Послів в Україні. Ми очікуємо плідної співпраці з Полсом Ващуком, в продовженні підтримки Канади та нашої громади для українського народу, та його хороброї боротьби за захист української незалежності та територіальної цілісності. Я знаю Посла Ващука на професійному рівні багато років, і я впевнений, що він ефективно й достойно представлятиме Канаду. "
Посол Ващук розпочав свою кар'єру в Міністерстві Зовнішних Справ в 1987-му році. Він служив на декількох посадах, й від 2011 був Послом Канади в Сербії, з одночасною акредитацією в Македонії та Чорногорії.
Конґрес щиро дякує Послу Тройю Лулашнику, хто служив на пості Посла Канади в Україні від 2011-го року за його відмінну роботу та віддану службу. "Для нас було особливо приємно працювати з Послом Лулашником останні три роки," сказав Ґрод. "Посол Лулашник представляв Канаду гідно й віддано під час тяжкого етапу української історії. Від імені українсько-канадської громади, я бажаю Послу Лулашнику та його родині щастя, здоров'ята успіхів в подальшій праці."
Taras Zalusky, Executive Director
Ukrainian Canadian Congress
---