CANADA'S PARLIAMENT UNANIMOUSLY CONDEMNS THE USE OF FORCE BY AUTHORITIES ATTEMPTING TO DISMANTLE THE EUROMAIDAN IN KYIV'S INDEPENDENCE SQUARE
DECEMBER 11, 2013-Ottawa, Canada- Yesterday the House of Commons concluded at 10:15 p.m. a rare four hour emergency debate on the situation in Ukraine where all political parties unanimously condemned the use of force by authorities attempting to dismantle the Euromaidan in Kyiv's Independence Square.
"In a session attended by Canada's Foreign Minister, the Honourable John Baird, the Leader of the Government in the House of Commons, the Honourable Peter Van Loan, the Minister of Employment and Social Development, the Honourable Jason Kenney, the Parliamentary Secretary to the Foreign Minister, David Anderson, the Chair of the Canada Ukraine Parliamentary Friendship Group, Ted Opitz, Official Opposition Foreign Affairs Critic Paul Dewar, senior opposition MP Peggy Nash, and former Finance Minister Ralph Goodale and many dozens of other individual members of Parliament, the message from Canada was clear," stated UCC President Paul Grod. "Canada condemns the violence by authorities on peaceful protesters, and will work with her allies to bring to justice those responsible for violating the human rights of Ukrainian citizens."
"The House of Commons unanimously expressed its concerns regarding the ongoing erosion of democracy in Ukraine, while reaffirming its commitment to Ukraine's Euro-Atlantic integration and defending the people of Ukraine in their struggle for human rights and dignity," stated UCC National President Paul Grod.
"I want to thank all the Members of Parliament who took part in this important debate from all political parties for showing their deep concern over the erosion of fundamental freedoms such as freedom of assembly and the rule of law in Ukraine," stated UCC Executive Director Taras Zalusky. "Canada's House of Commons in one voice expressed support for continued engagement of Ukraine and its people, and its continued democratic development."
To read an Urgent Message from UCC President Paul Grod which was read at Maidan Nezalezhnosti in Kyiv on December 10, 2013, please click here. 
In the statements by the participating Members of Parliament, the Ukrainian Canadian Congress, the Ukrainian World Congress and UCC President Paul Grod were referenced extensively.  
The UCC issued the following 9 point plan prior to last night's debate, which was echoed and endorsed by many of the participating MPs:
Proposed Ukraine Strategy for the Government of Canada
1. Engagement – Any actions by Canada must not result in the isolation of Ukraine.  Otherwise, Ukraine will slip back into Russia's sphere of influence thereby losing its sovereignty.  The strategy should be two-pronged: i) government to government pressure; and ii) support for civil society.  Canada has a rightful place to advocate for Ukraine on the international stage.
2. Call upon Ukraine's President to respect the freedom of its citizens to peaceful assembly, and to call upon Ukraine's authorities to respect this right and apply restraint in interaction with the peaceful protesters.
3. Demand that the governing authorities of Ukraine respect human rights and fundamental freedoms of all Ukrainians, and specifically to call upon them to:
(a)          release from jail all peaceful protestors of EuroMaidans;
(b)          refrain from the use of force to break up peaceful demonstrations;
(c)          end any undue pressure on civil society, students and journalists in relation to EuroMaidans' activities; and
(d)          punish all those responsible for gross human rights violations related to  peaceful protests at EuroMaidans. Failing which, Canada should, together with its U.S. and European allies, impose personal sanctions on those responsible for these violations akin to those provided in the Magnitsky legislation.
4. Reiterate the firm commitment of Canada to Ukraine's Euro-integration and the signing of the EU-Ukraine Association Agreement on the basis of the clear, united and undeniable call of the people of Ukraine, as manifested by EuroMaidans throughout Ukraine; and
5. Develop a sound policy and plan to address Russia's violations of its international commitments, particularly the 1994 Budapest Memorandum on Security Assurances in connection with Ukraine's accession to the Treaty on the Non-Proliferation of Nuclear Weapons, with which Russia committed to refrain from economic pressure on Ukraine.
6. In concert with U.S. and European authorities, play a leadership role in the G8, the G20, the International Monetary Fund and other international fora to explore all of the ways in which the international community can combat money laundering in and through Ukraine.  Explore with its international partners the means by which the international travel and illicit "business" activities of corrupt business people, government officials and their families could be restricted in accordance with applicable Canadian law.
7. In coordination with her European allies, Canada should offer loans or loan guarantees to support Ukraine in its transition to the EU.
8. Restart negotiations for a Canada Ukraine Free Trade Agreement to help Ukraine diversify its economic dependence on Russia.
9. Reduce or remove visa restrictions on Ukrainian citizens to Canada in an effort to impart upon them Canadian values.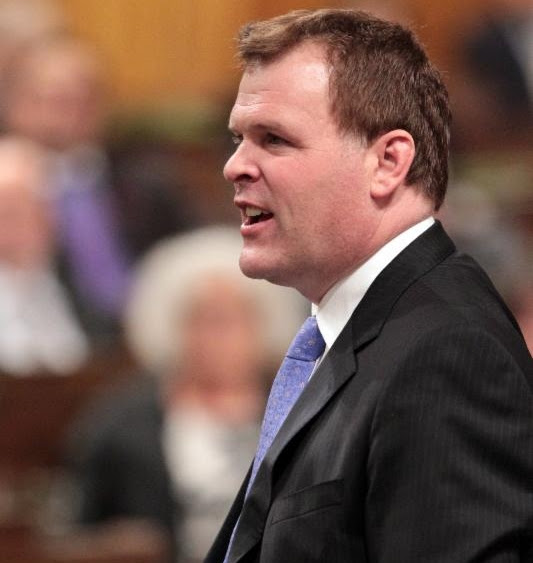 Canada's Foreign Minister, the Hon. John Baird, PC, MP.
Minister of Employment and Social Development, the Hon. Jason Kenney, PC, MP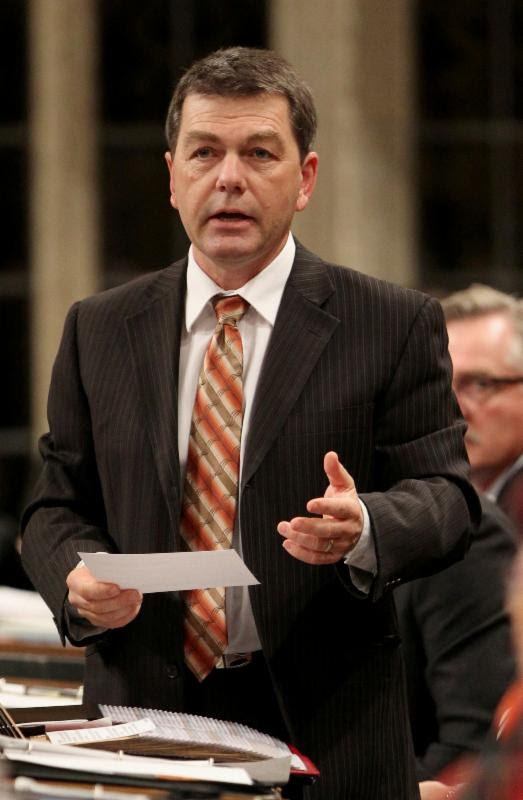 From Left to Right:  
The Parliamentary Secretary to the Foreign Minister Mr. David Anderson MP,  
A Chair of the Canada Ukraine Parliamentary Friendship Group Mr. Ted Opitz MP
To view the full transcript of the debate, please click here:
House of Commons Emergency Debate on Ukraine
The UCC's Briefing note on Situation in Ukraine can be viewed by clicking  
on the link below:
UCC Briefing Note on Situation in Ukraine
Additional reports could be viewed through these links:  
https://www.ucc.ca/2013/12/11/is-canada-prepared-to-move-from-words-to-action-on-ukraine-goodale-asks-video/ 
https://www.ucc.ca/2013/12/11/ndp-mp-peggy-nash-participates-in-a-special-debate-on-the-situation-in-ukraine-video/ 
https://www.ucc.ca/2013/12/11/statement-by-the-prime-minister-of-canada-on-developments-in-ukraine/ 
For more information, please contact:
Taras Zalusky, Executive Director
---
ПАРЛАМЕНТ КАНАДИ ОДНОГОЛОСНО ЗАСУДЖУЄ ВИКОРИСТАННЯ СИЛИ З БОКУ ВЛАДИ У СПРОБАХ РОЗІГНАТИ ЄВРОМАЙДАН У КИЄВІ НА МАЙДАНІ НЕЗАЛЕЖНОСТІ
11 грудня 2013 – Оттава, Канада – о 22:15 у Палаті Громад завершилася надзвичайна чотиригодинна дискусія щодо ситуації в Україні, в якій усі політичні партії одноголосно засудили застосування сили з боку влади, що намагається розігнати Євромайдан на Майдані Незалежності в Києві.
«На засіданні сесії, у якому взяли участь міністр закордонних справ Канади високоповажний Джон Берд, лідер уряду в Палаті Громад почесний Пітер Ван Лоун, міністр праці і соціального розвитку почесний Джейсон Кенні, парламентський секретар міністра закордонних справ Дейвид Андерсон, голова депутатської групи дружніх відносин Канада – Україна Тед Оупиц, представник офіційної опозиції відповідальний за зовнішні відносини Пол Д'юар, старший депутат від опозиції Пеґґі Неш, і колишній міністр фінансів Раф Ґудейл та багато інших членів парламенту, висновок Канади був озвучений чітко», – заявив президент Конґресу Українців Канади Павло Ґрод. «Канада засуджує насильство з боку влади проти мирних демонстрантів і працюватиме зі своїми союзниками над тим, щоб притягнути до відповідальності осіб, винних у порушенні прав людини щодо громадян України».
«Палата Громад одноголосно висловила занепокоєння у зв'язку з триваючим занепадом демократії в Україні, підтверджуючи свою прихильність до євроатлантичної інтеграції України та захисту народу України в його боротьбі за права та гідність людини», – заявив президент національного Конґресу Українців Канади Павло Ґрод.
«Я хочу подякувати членам парламенту всіх політичних партій, які взяли участь у цій важливій дискусії за те, що вони засвідчили свою глибоку стурбованість у зв'язку з деградацією основних свобод в Україні, таких як свобода зібрань і верховенство права», – заявив виконавчий директор Конґресу Українців Канади Тарас Залуський. «Парламентарі Палати Громад Канади в один голос висловили підтримку подальших зв'язків з Україною та її народом і демократичним розвитком України».
Конґрес Українців Канади висунув перед вчорашньою дискусією такий план з 9 пунктів:
Запропонована стратегія щодо України для Уряду Канади
1.    Дії – жодна із дій Канади не повинна призвести до ізоляції України, інакше Україна повернеться назад під сферу впливу Росії і, як результат, втратить суверенітет. Стратегія повинна включати два рівні: І) тиск з боку одного уряду на інший і ІІ) підтримка громадянського суспільства. Канада має законне право захищати Україну на міжнародній арені.
2.    Закликати Президента України поважати свободу мирних зібрань громадян України та закликати українську владу поважати це право і проявляти стриманість у взаємодії із мирними протестантами.
3.    Вимагати від державної влади України поважати права людини та основні свободи всіх українців і, зокрема, закликати владу:
а) звільнити із в'язниці всіх мирних протестантів Євромайдану;
б) утримуватися від використання сили для розгону мирних демонстрацій;
в) припинити незаконний тиск на громадянське суспільство, студентів та журналістів через їх діяльність на Євромайдані;
г) покарати тих осіб, які відповідальні за грубе порушення прав людини під час мирних протестів на Євромайдані. В іншому випадку, Канада повинна, разом із США та європейськими партнерами, застосувати персональні санкції щодо осіб винуватих у цих порушеннях, подібно до тих, які були вжиті у «Законі Магнітського».
4.   Ще раз підтвердити рішучу підтримку Канадою євроінтеграції України та підписання Договору про Асоціацію між ЄС та Україною зважаючи на чіткий, об'єднаний та очевидний заклик народу України, що виявляється через Євромайдани по всій Україні.
5.   Розробити чітку політику та план реагування на порушення Росією її міжнародних зобов'язань, зокрема, Меморандуму про гарантії безпеки у зв'язку з приєднанням України до Договору про нерозповсюдження ядерної зброї, підписаного в 1994 році в Будапешті, відповідно до якого Росія зобов'язалася відмовитися від економічного тиску на Україну.
6.   Спільно із керівництвами США та європейських країн, взяти лідерську роль в рамках «Великої вісімки», «Великої двадцятки», Міжнародного валютного фонду та інших міжнародних форумів для вивчення усіх можливих шляхів, якими міжнародна спільнота може протистояти відмиванню грошей в і через Україну. Разом із міжнародними партнерами вивчити способи, за яких подорожі за кордон та незаконна «бізнес» – діяльність корумпованих бізнесменів, урядовців та членів їх родин може бути обмежена відповідно до законодавства Канади.
7.   У співпраці із європейськими партнерами Канада повинна надати позики або гарантії позик для підтримки України під час перехідного періоду приєднання до ЄС.
8.   Відновити переговори щодо Угоди про вільну торгівлю між Канадою та Україною, щоб допомогти Україні звільнитися від економічної залежності від Росії.
9.   Зменшити вимоги, або відмінити візи до Канади для українських громадян з метою популяризації серед них канадських цінностей.
Повна стенограма дискусії додається.
За додатковою інформацією звертайтеся до:
Тарас Залуський, виконавчий директор
+613-232-8822
Taras.zalusky @ ucc.ca
---